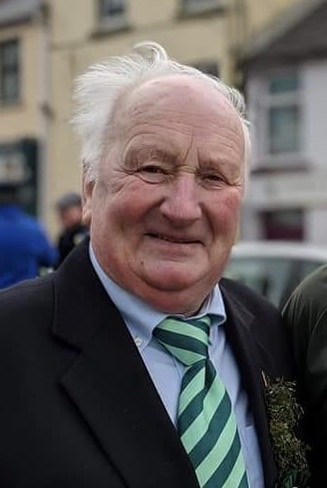 John Murphy will be the Grand Marshal for the 2023 St. Patrick's Day Parade.  He was chosen for his long-standing leadership and dedication to the Parade.  John became chairman of the parade committee after the 2006 parade, 17 years ago.  Since then the parade has grown in quality and size year after year.
John took over the position of chairman from Michael John Shinnick the founder of the parade.  It was a great responsibility as there are so many things to be done, so many cogs in the wheel.  John's great talent has always been to gather good people around him to help on the day.  He always knew who to contact to get the truck for the parade stand, the bunting, the barriers, the amplification, the Gardai, the stewards.  Everything and everyone had to come together on the day.
John is also well known for his long-standing association with Fermoy Tidy Towns, Fermoy Rowing Club and Fermoy Town Council.  He is a true servant to Fermoy.
John will be the 31st Fermoy Grand Marshal.